Professionally Laid Quality Materials
WHAT IS THE BEST TYPE OF FLOORING FOR MY BUSINESS?
The right commercial flooring for offices/retail or other business has to be aesthetically pleasing and functional. You should consider the following:
What is my budget for flooring?
Do I need a specific design for my floor?
Will this flooring have a high volume of traffic?
What maintenance will this floor type require?
We here at Custom Flooring Solutions have tips for choosing the best flooring options for your office/business.
Commercial Flooring Options
Your office flooring needs to look good for your employees/customers and needs to be practical at the same time. Rustic oak hardwood may not fit into the décor or ethos of a sleek, modern office. Your office may look amazing with Pietra firma luxtouch tiles ( the world's most expensive tiles at $1,000,000/ m2 according to https://www.cleaningandpolishingmarble.com ) but that will definitely not be as budget friendly as other options !!
The following floor types are what we would recommend to consider for office flooring ideas:
Carpet or carpet tiles
Hardwood
Laminate
Vinyl/Luxury Vinyl Tile (Commercial/Safety vinyl/Clean room)
Carpet/Carpet tiles
Consider carpet/Carpet Tiles for you business for the following reasons:
Noise insulation.
Softer surface for employees who are on their feet for long periods.
Lots of choice in style/colour
Designs are possible with carpet tiles – where a mix of colours can be used to create interesting and unique floors
Easily maintained – vacuum daily
Carpet tiles have the added advantage of being easily replaced in sections if an area becomes damaged or stained without replacing the entire floor.
Hardwood
Hardwood floors have the following advantages:
Durability
Lots of variety of wood floors.
Hardwood floors are elegant, warm and stylish which adds to any work space.
However, wood flooring can be damaged by moisture, scratches and stains which may not suit every business.
Laminate
Laminate flooring can offer a good alternative to hardwood flooring and has the following benefits.
Offers the look of hardwood.
Also available in varieties that look like tile or stone flooring.
Much more budget friendly floor.
Can easily replace sections if required.
Vinyl
Vinyl can be ideal for high-traffic areas and when budget is a factor for choosing office flooring.
Good resistance to scratches and stains.
Vinyl flooring is one of the most common choice when you need slip-resistant flooring.
It's available in a range of styles, colour and designs.
Bespoke designs can also be achieved when different colours/types of vinyl are used together. (see some of the work we did with interior designers at a recent Multinational Company's HQ here.)
Commercial flooring options are numerous, and choosing the perfect one for you depends on the look you want to achieve and your budget. No matter which you choose, make sure it is supplied and laid by a professional. We are ready to answer any questions today you might have on the supply or supply and fit of your new office/retail or business floor.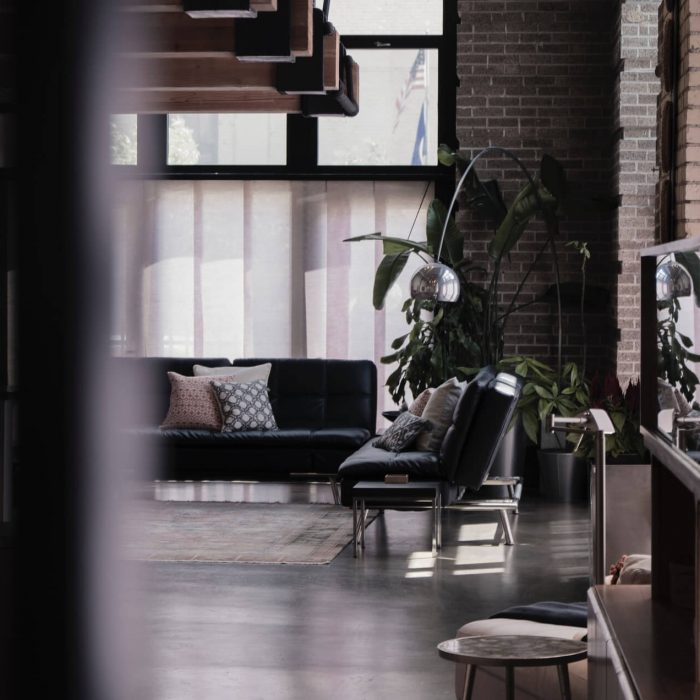 A nice Article from Kennedy Flooring about us:
Kennedy flooring noticed some of our recent work which highlighted some of the products they supplied to us. This job was an ideal depiction of how useful this product can be in a healthcare setting. Read the full article here: 
Hospital Room – Installation